Become a Flat Classroom® School!

Co-founders of Flat Classroom
®
, Julie Lindsay and Vicki Davis, have a solution for schools who want to 'go flat' and include more classrooms and teachers in Flat Classroom
®
Projects each year AND provide professional development opportunities for teachers.
Each category includes access to all projects across the full year up to the number of students noted. There are three
Flat Classroom® Certified Teacher
courses/cohorts to choose from during the year. Inquiries and applications:
[email protected]
View our current
Flat Classroom® Schools
on this website!
Please note NEW subscription prices for 2013-2014
Flat Classroom® School - Bronze Level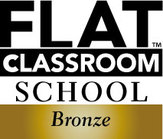 Up to 100 students can participate across projects.
This level is perfect for smaller schools that have a whole year level or section of the school wanting to join one or more projects.
Subscription cost 2013-14 - $295

---
Flat Classroom® School - Silver Level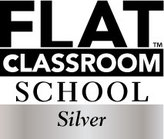 Up to 200 students can participate across projects.
ONE Flat Classroom® Certified Teacher reserved place.
This level is perfect for the school that is going flat fast! One teacher is trained while many students are able to join projects.
Subscription cost 2013-14 - $695
---
Flat Classroom® School - Gold Level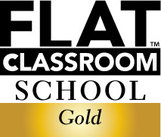 Up to 500 students can participate across projects.
TWO Flat Classroom® Certified Teacher reserved places.
This level is perfect for the school that has gone flat in some curriculum areas but now want to extend it to other areas and include many more students and teachers.
Subscription cost 2013-14 - $1295
---
Flat Classroom® School - Platinum Level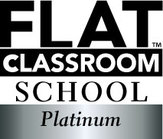 Up to 800 students can participate across projects.
THREE Flat Classroom® Certified Teacher reserved places.
This level is perfect for the school or schools who have gone flat and will not be looking back! Embrace flattened learning and introduce an annual subscription for teacher training and student participation.
Subscription cost 2013-14 - $1995
---