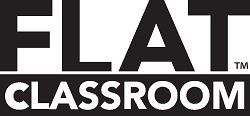 Kate Gatto, Education Program Manager at Taking IT Global, and the co-founders of Flat Classroom® held a mega-meetup on August 1, 2012 in celebration of Connected Educators' Month.

The interactive meeting involved participants in discussing amongst themselves the cross sections of different content areas with technology and how best to integrate technology into the curriculum.
The audio archive is below.

---
ISTE 2010 Presentation: 7 Steps to Flatten Your Classroom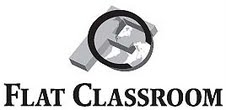 ISTE 2010 Presentation
by Vicki Davis and Julie Lindsay.
Chatzy chatroom archive
I
STE Vision
video recording of the presentation
Explore the essential steps to connect your classroom locally and globally to create meaningful and authentic learning communities that collaborate to identify and solve real-world problems using Web 2.0 tools and emerging technologies.
The award wining Flat Classroom Projects have connected thousands of students, educators and education leaders around the world. They are structured on a pedagogy that embraces emerging technologies to harness the energy of creative learning.
This presentation will share the seven steps pedagogy:
Connect
Communicate
Citizenship
Contribution and Collaboration
Choices
Create
Celebrate

---
Further Resources