Cathy Wolinsky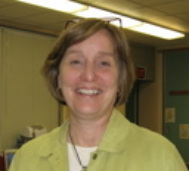 Cathy Wolinsky has worked in schools using technology to support learning and teaching for 25 years, starting with elementary Math & Science instruction (remember the
Voyage of the Mimi
anyone?) and then moving to working with classroom teachers ranging from grades K through 12. For two decades she has been an instructional technology leader at
Yarmouth Elementary School
and for the past four years at
Yarmouth High School
. Her goals have been the successful implementation of the key elements of the
ISTE NET-S
that were rewritten in 2007 to focus on Creativity & Innovation,Communication & Collaboration, Research and Information Fluency, Critical Thinking, Problem Solving & Decision Making, and Digital Citizenship. More recently, the opportunities to create a Professional Learning Network though Twitter, Google groups and online courses have led to joining the Flat Classroom®Ning and other global collaboration sites. She teachers graduate level courses in the southern Maine area through the Yarmouth Schools and the University of Southern Maine as well as continuously offering formal and informal professional development opportunities in the Yarmouth District. Along with a 4th grade teacher she participated in the pilot of the elementary Flat Classroom® Project,
A Week in the Life..
." She is a certified
IEARN
leader and her goal for this coming school year is to increase the number of classes and students who add a global awareness element to their learning. A collaborative project at Yarmouth High School this fall will take place in a Middle Eastern Studies course, as described
here
. An elementary project using the MIT program
Scratch
in also being designed. When she is not working Cathy is a parent of two twenty-somethings: a daughter who is a high school English teacher and a son who is a college admissions staff member. She has lived in Massachusetts, Minnesota, and Singapore, deciding to settle in Maine for the natural beauty of the setting and the access to the ocean and outdoor opportunities. She has a web domain at
http://www.cathywolinsky.com
, manages an elementary resources site at
https://sites.google.com/a/yarmouthschools.org/yes/edresources
(currently under revision) and a personal/professional blog at
http://yestechchat.blogspot.com
. Please connect at twitter: cathywo or through any number of online communities.
---
Aaron Maurer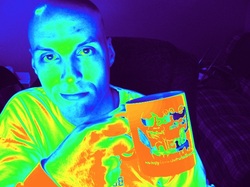 Aaron Maurer is the big, tall, nerdy guy roaming the hallways and classroom of Bettendorf Middle School in Bettendorf, Iowa. Aaron has been teaching in this building for eight years (as of 2011-2012 school year). His first five years he taught 6th grade social studies, literature, and computer before moving to ELP (Extended Learning Program a.k.a. Gifted Education). For the last three years he has taught 4th and 5th grade ELP as well as extension classes for grades 5-8.
Aaron is looking to officially join and be part of a Flat Classroom Project this upcoming year. He is also working on his own global projects after experimenting the last few years with smaller projects on his wiki
www.coffeechug.wikispaces.com
. His wiki has allowed him and his students to work with students from several countries and really open the eyes to many students about how the world operates.
When not working at school, Aaron is the lucky father of three children – Aiden(6), Addyson(4), and Ava(3 months). His wife is very patient dealing with his nerdiness. Aaron also operates a blog
www.coffeeforthebrain.blogspot.com
where he provides books reviews for students as well as documenting his journey training for his first marathon and what it takes to work hard towards a goal. In the other free moments he is working on his own book titled after his mantra, Getting It Done! Lastly, he coaches boys basketball and helps operate and coach the Lego Robotic Team.
To see all of his online sites and projects check out
www.about.me/coffeechug

---
Donna Román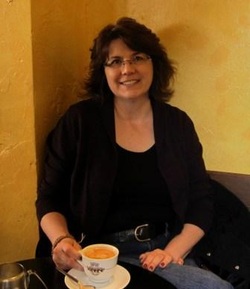 Donna Román is currently hanging out with 26 fifth graders in the western suburbs of Chicago. Having natural interests in creativity, diversity, passion, depth and just plain old fun, she naturally gravitated toward the Flat Classroom® model. Her experience with the A Week in the Life project was so incredible for her students, that she is committed to transforming her classroom into a globally aware, culturally integrated environment regardless of the homogenous make up of the current student body. She has lived and worked in Minnesota, California and Illinois. Her fields of study range from Social Work to three various educationally related degrees.

When not working, Donna is the mother of two super cool young adults: Natalie 22 and Marty 20, wife of a laid back Costa Rican, housekeeper to two feisty cats, and traveler of the world whenever possible. She frequently finds herself with houseguests of all ages from all corners of the world and enjoys the richness that brings to her home. She is interested in meditation and all things quiet, to counter balance the lively classroom!


---
Toni Olivieri-Barton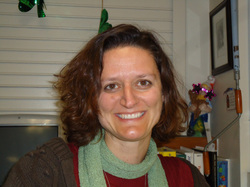 Toni Oliveiri-Barton has been teaching computers to adults and children for over 16 years. She has taught in schools for the last 6 of those years. She currently is coordinating technology at Shanghai Community International School at the lower school level. This is her first overseas teaching assignment. She recently taught high school students and has spent a lot of time assisting two school districts with staff development. This summer she won and ISTE Award with Lisette Casey. Toni holds a BA in Philosophy and a minor in Mathematics from Saint Mary's College in Notre Dame, Indiana. Through her Flat Classroom Certified Teacher class, Toni has started a
blog
about technology and one about her
travels
. She is hoping to continue to bring her new global experience to wherever her future takes her. In her spare time, Toni likes to hike, read, quilt and practice yoga.
---

Amy Jambor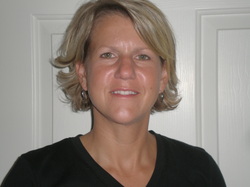 Amy Jambor has worked in education teaching high school social studies and English for 14 years. She has worked in Illinois, Minnesota and Ohio. For the past 4 years, Amy has worked at Midpark High School teaching World Studies, US History and AP European History. Most recently, Amy has developed a passion for global awareness and collaboration with students in her classes. Such an interest has inspired her to join the network of teachers in Flat Classroom®. Amy has used such tools as Twitter, Tumblr, google groups and online courses to develop her understanding of global collaboration and the development of global projects for her students. Although her efforts are in the beginning stages, she strives to enhance her students' understanding of and participation in global collaboration. She has participated in Digiteen and the Flat Classroom®Certified Teacher Program. She strives to increase her participation and understanding each and every day.

Amy, along with her colleague Sheri Williams, is in the process of developing her own global project to heighten global awareness for her students. She has learned to develop such a project with the use of nings, wikis, and classroom management portals. The goal of such a project is to provide an authentic global experience for her students. The project begins with communication and collaboration with the ultimate goal of creation between her own students and other teachers and students around the world. The world is increasingly flat and Amy emphasizes the importance of teaching 21st century skills to her students. Today's youth must be able to function in the 21st century where global connections and communication will very much be the norm. Amy believes it is the responisbility of teachers to nurture students so that they may be contributing members in a global society. These are exciting times where students and teachers are presented with amazing opportunities in an ever changing world.

In addition to being a teacher at Midpark High School, Amy is also a mother of two. She loves nothing more than to see her own young children grow and learn. Amy enjoys traveling and has recently traveled to Germany, Czech Republic, Poland and Hungary. She will also travel to Finland and Russia int the upcoming days. Amy looks foward to future travel, developing global connections, and sharing with her own family as much of the world as possible.
---

Craig Union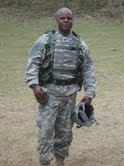 Craig Union graduated from the United States Naval Academy in 1988 with a B.S. in Physical Science. In 2000, he earned a Masters in Education, Leadership and Training with an emphasis in Instructional Technology from the University of West Florida. In 2004, he earned a Masters in Military Operational Art and Science from the Air Command Staff College, Maxwell Air Force Base, Montgomery, Alabama. In 2011, he earned a Ph D in Education, Specialization: Educational Technology, from Walden University, Minneapolis, Minnesota.

Craig Union's sea duty assignments include junior officer duties aboard USS Dewey (DDG 45) as the Boilers division officer where he completed a Persian Gulf deployment, the USS Samuel Eliot Morison (FFG 13) as the Anti-Submarine Warfare division officer where he completed a Great Lakescruise. During these tours he earned his surface warfare (SWO) officer pin and qualified as an Engineering Officer of the Watch (EOOW). He then went to Destroyer Squadron 31 as the Anti-submarine Warfare Officer where he qualified as Staff Watch Officer and completed a Persian Gulf Deployment. Later, he went to Navy Recruiting District Atlanta as the Medical Programs officer where he was selected as Area THREE's Recruiter of the Quarter for 2nd quarter fiscal year 1995. He also received the Commander, Navy Recruiting Command's "MED STAR" and Navy Achievement Medal for his outstanding medical officer recruiting. He served his last duty as a SWO as the Surface Operations Officer for COMASWFORPAC, CINCPACFLT.

In 1996, he laterally transferred to the Fleet Support community and served as the Enlisted Programs Officer of the National Training Team and Officer Programs manager of Officer recruiting at the Navy Recruiting University in Pensacola, Fl. Next, he served as Training Officer aboard USS NIMITZ where he completed a Persian Gulf tour during Operation Iraqi Freedom and the ship was awarded the Battle "E".

In 2006, he served as the Manpower Officer for Commander, Second Fleet and during this tour he volunteered to serve as the Electronic Warfare Officer for the Army's 130th and 411th Engineering Brigades while stationed in Iraq in support of Operation Iraqi Freedom. For his brave and dedicated service to duty, the Army awarded him the Bronze Star.

Craig Union's personal decorations from the military include the Bronze Star, one Meritorious Service Medal, three Navy Commendation Medals, and three Navy Achievement Medals. He retired after 21 years of meritorious service from the United States Navy on 30 June, 2008.

Craig Union is currently serving as a Technology Advocate in the Atlanta, GA area. He is the proud husband of Dr. Lori Union and father of his only daughter, Shanice L. Union.
---

Wendy Melnick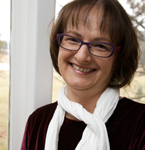 Wendy Melnick has been an educator inspired by innovation since 2000. Her classroom is an example of 21st century fluencies at work: a fully equipped Apple computer lab with digital cameras and microphones. Students practice digital citizenship collaborating with wikis, producing socially relevant documentaries and sharing their ideas, projects and proposals with the global community. She utilizes the Internet to reach and engage her students and challenges them to make a difference in their worlds.
---
Betsye Sargent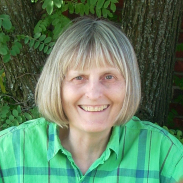 _ In 2011 Betsye Sargent entered her 50th year as an educator. After graduating from Wheaton College (MA) in 1961 with a degree in History of Art. she attended the Apprentice Teaching Program at Shady Hill School in Cambridge, went to Paris to 'be an artist,' ended up in Greece, thinking more about creativity and how it develops than her own art. A teacher was born.

A leader in the 'Open Classroom and the British Infant School movement in the seventies, she worked in private and public education trying to help schools integrate the concepts in the way they were meant to be as well as developing gifted education opportunities. Along the way she got a MEd in Early Childhood education from Wheelock College as well as certification in teaching and administration.
When cuts in funding closed the magnet programs she coordinated, she and her colleague (or 'partner in crime') Barbara McFall founded The Phoenix School. Thirty-one years later, we are still going strong. We currently are working to integrate technology and global She has no plans for retirement, any time soon. She still has to figure out how to fully understand and implement global education and technology so that her students of today will be prepared for a rapidly changing future.

When not teaching, administrating, or raising development revenue, Betsye is the proud 'grammy' of one year old Avery. She lives with two golden retriever rescue dogs who are also the official Phoenix school dogs. Her favorite pastime is reading.
---
Kenneth Jones

Is a husband, father, friend, teacher, 21st Century Skills facilitator and Would-Be/Wanna-Be Supreme in the areas of Social & Political Activism and Classroom Flattener/Global Educator. He is definitely a 3rd Person Narrative Resister.
I entered education from the legal profession and fell in love with the prospect of integrating technology into the classroom. This was in an era where the 21st Century was still a few years away. I recall how intrigued I was when I heard of Julie's and Vicki's vision for the Flat Classroom. For years I struggled with the frustration of either being involved with folks who had no interest in such things or using any technologies other than pencil, paper, blackboard and chalk or working in an environment that was rich with tools and hardware, but lacked any vision beyond a deep fear of the Internet. When I finally landed in a work environment that had sufficient tools, the proper attitude, and green light administration....I jumped at the chance to go Flat. I leaped irresponsibly into the fray with the Digiteens Project. I wasn't prepared to guide my students in terms of either scaffolding or allocation of class time. I failed miserably. Determined not give in to defeat, I joined the 11-1 Flat Classroom Certified teacher program. The learning curve was steep and although I felt I was in constant slacker mode, I made it to the Certificate! I created a grandiose global project and made serious implementation plans for the fall semester of 2011. When the reality of more and larger classes + a 55 minute span to teach a bloated 19th/20th century laden curriculum hit me in the face like a ton of hard brick....well, I pushed my plans forward to the present. So I will embark on the Flat Classroom Project over the next few months devoted to seeing it through. My goal will be to leverage that success into being a Flat Classroom Project Manager....patience young Grasshopper!
It is hard to adequately express what participation in the Flat Classroom Certification program has meant to me personally and professionally. First and foremost, I have come to an understanding of the richness of talent in the Flat community. These folks above me on this page are shining examples. Talented, brave and bold beyond measure sans a pretentious bone in their collective bodies! From a skills/tools perspective alone, the program proved invaluable. By far the best outcome for me was the internalized belief in "Possibility!" I look forward to the future of Flatness!

---