Future Learning Action Talks - F.L.A.T.s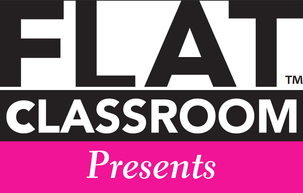 Future Learning Action Talks (F.L.A.T.s) support the practice of spreading inspiring ideas. They are regular online presentations in a virtual room that provides for sharing multimedia, interaction and conversations.
Features of these events include:
A real time component that can be face-to-face (such as at a conference) or online via a virtual meeting room
Each talk is recorded and shared with the wider community via Flat Classroom® networks
The use of technology is encouraged to interact and discuss while the speaker is talking with real and virtual viewers via a backchannel
The theme of a F.L.A.T. can be anything the speaker is about that relates to education in a local or global context with an emphasis on collaborative global projects, pedagogy for global education and outcomes of interactions and collaborations
The main focus is on what educators are doing to flatten their classroom across all curriculum areas i.e. interdisciplinary or transdisciplinary or individual disciplines. It can include participation in a Flat Classroom® Project OR in any other global interaction that has 'flattened' the learning experience
Students across the world are also a main focus, and how global interaction and collaboration supports their learning, and the outcomes of these opportunities
10-15 min talks, with 10-15 min question time and audience discussion
Upcoming FLATs are shared via our Global Events on the Flat Classrooms Ning

For more about the pedagogy and benefits of adding global collaboration to your curriculum, buy Julie and Vicki's book
Flattening Classrooms, Engaging Minds
from Pearson Publishing.
F.L.A.T.s is an initiative of
Flat Classroom Projects LLC
and
Flat Classroom Conference and Live Events Inc.
Flat Classroom® Certified Teacher graduates from the FCCT13-1 cohort presented global project ideas on May 21, 2013
Akram Bhatti


Akram presented, "Globalization, Poverty, and McDonalds in Northwestern Pennsylvania, USA". He is a technologist and information developer. I am the technical bridge between the teacher and the curriculum. I also want to create and develop information that can visualized, animated and simulated.


---

Tamara Wolpowitz


Tamara presented, "Mirror, Mirror". In 1999 she attended a seminar on social and emotional development and decided to give up her marketing position and commit to teaching. Since then she has taught math and technology in New York City, Malta and now Italy. She is a mom and a wife who dabbles in cooking and loves to be outside as much as possible.

---
Dottie Barrow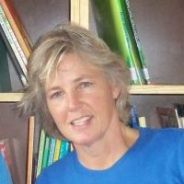 Dottie presented, "Bridging the Language Barrier". She is a Media Specialist at Frederica Academy on St. Simons Island, GA. She enjoys traveling, reading, running, and going to the beach. She is interested in project based learning/student centered learning and connecting with the global community. I am also passionate about teaching our students 21st century learning skills.
---
Flat Classroom® Certified Teacher graduates from the FCCT13-1 cohort presented global project ideas and designs on May 18, 2013

Holly Fairbrother and Claudia Felski
Presented their project: Dare to be Yourself
Holly Fairbrother

---

Claudia Felski

I am a Technology Integration Specialist and High School English Teacher interested in best practices for authentic technology integration in the classroom.
I am interested in connecting classes in my district with classes around the world, most notably, Spanish and French speaking classes for our world languages courses.

---
Juliet Evans
Presented her project Folkorama for a Flat World
Juliet Evans

I'm from England originally but have been working in Guadalajara, Mexico for the past 17 years. Prior to arriving in Mexico I traveled & worked as a teacher in Australia and Japan. I'm the director of libraries at ASFG, and teach library class to early childhood and elementary students. Its a large school (1500 students) so we have a very busy schedule in the library!I have 2 sons age 9 & 12 who, like me, are technophiles! We use technology frequently to communicate with family in the UK.

---

Flat Classroom® Certified Teacher Course


---
Bill Krakower and Kimberly Powell presented their Global Action Project for the Flat Classroom® Certified Teacher Course in FLATs on May 13, 2013
Bill Krakower

Bill is a Computer Technology Teacher for the Woodland Park School District in Woodland Park, New Jersey. He is passionate about Educational Technology in the classroom. Bill has presented at various conferences on Technology in the Classroom including Techspo, Edcamp NJ, Edcamp Philly, Edscape, NJAET Annual Conference, NJEA Teacher Conference and NJECC Annual Conference.


---

Kimberly Powell


I am an Educational Technology Consultant with the Jackson County ISD in Jackson, Michigan. I have a Master's in Educational Technology from Michigan State University. Prior to becoming an ed tech consultant, I had taught in the elementary grades for the past nine years.


---
Edna Phythian and Susan Adams presented their projects from the Flat Classroom® Certified Teacher Course in FLATs on February 26, 2013
Edna Phythian

Edna is a passionate and resourceful educational professional with proven ability to: develop an environment that encourages open communication with colleagues, students, and community members; cultivate relationships locally, nationally, and globally; assist teachers in creating engaging learning experiences through instruction; design professional learning opportunities for teachers; and promote leadership in district and school improvement efforts through activities that support the district vision.


---

Susan Adams

After working as an Interpreter for the Deaf, working in a large, public library, and teaching elementary and middle school, I am currently a Teacher Librarian in our district's "Technology High School" in Springs. Many of my teachers strive to incorporate Dan Pink's work into our lessons. The element he discusses that I am most passionate about is "story." While we have quite a bit of experience with a wide range of technology tools at school, we haven't gone very far in creating meaningful learning experiences on a global level. It is a real privilege to be included in, and see all the work that is going on here in the Flat Classroom. I love to travel and am excited about making the world and the wealth of culture more "real" to my students.


---
Emily McCarren talks about her work on the Flat Classroom® Certified Teacher Course February 19, 2013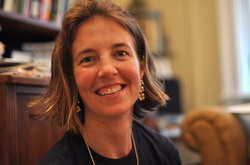 Emily McCarren is the Director of the Wo International Center at Punahou School in Honoulu, HI. She is also a Spanish teacher who was among those who taught in the
Global Online Academy
's first year. She has also taught a professional development course in teaching and learning with social media through the GOA. Emily is pursuing a doctorate in educational technology at the University of Hawaii, where her principal area of research interest is online learning in independent schools.
Previously, Emily taught at the
Thacher School
, in Ojai California. She has an MA in Spanish Literature from St. Louis University, and an Ed.M in Educational Leadership in Independent Schools through the Klingenstein program at Columbia University's Teachers College.
---
Chris Betcher F.L.A.T.s January 29, 2013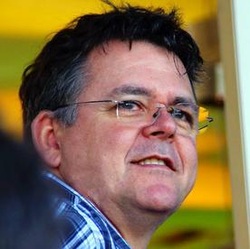 A long time ago, before the World Wide Web was invented, Chris Betcher was a high school art teacher. At the time, he made interesting things out of paint and clay and he enjoyed helping his students learn how to do the same. When the Web came along it ignited a whole new passion for making things, this time out of 0s and 1s. He enjoyed helping his students learn in this new digital landscape even more than the old analog one.
Since that time, Chris has taught in a wide range of educational settings. He still has the same passion for helping others discover their world through the use of digital
media and the social web. He currently works at Presbyterian Ladies College in Sydney Australia as a technology integration specialist, where he helps students and other teachers discover how to make learning richer and more meaningful through the wise use of network technologies.
---